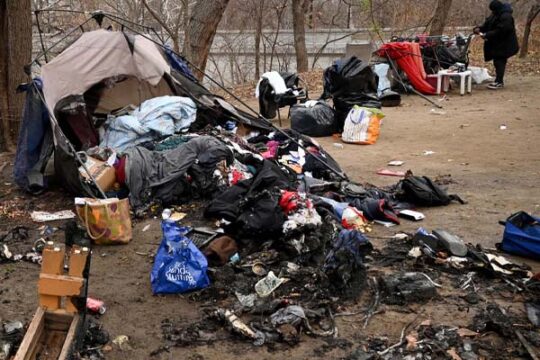 Live Interview on WKZO AM 590 and FM 106.9 with our president and founder Firefighter Michael McLeieer – 7:50 a.m. EDT 05/02/2022
Arson Awareness Week 2022 is May 1-7 and it highlights critical actions that emergency responders and the public must take to help ensure everyone stays safe all throughout the year.
The dangers of arson put everyone's life in peril.  Innocent bystanders, occupants, first responders, and those committing the acts of arson all have a chance to receive debilitating injuries or worse.  The aftermath of these intentional acts can create a devasting fiscal loss for communities.
This year's theme is Arson in Homeless Communities – Engagement – Education – Outreach.  It's a great opportunity for numerous stakeholders to join together to combat the issue of vacant residence fires and find solutions for the growing homeless problem as well as develop fire prevention programs within the homeless community.
The focus will be on:
Explaining common motives for arson fires in homeless communities
Addressing accidental incidents of fire
Highlighting injury and incident statistics
Identifying resources and training opportunities to help the fire service create outreach strategies and programs.
Showcasing successful mitigation concepts throughout the United States
What is Arson? – ARSON IS THE CRIMINAL ACT OF DELIBERATELY SETTING FIRE TO PROPERTY.  (The willful, malicious, intentional and/or reckless burning of your property (dwelling) or someone else's).
 What can you do?  If you see something, say something.  Call 911.
Keep an eye on your property and your neighbor's property
Report anything suspicious
Lock vehicles, garages, barns and other out buildings
For more information about arson and ways to prevent arson, visit the United States Fire Administration's website at www.usfa.fema.gov/aaw