Firefighter Michael McLeieer, president and founder of E.S.C.A.P.E. Inc. talks with WLNS 6 News anchor Chivon Kloepfer about the Fire Prevention Week theme for 2021 and ways you and your family can prevent a home fire and stay safe!
---
It's #FirePreventionWeek!  This year's theme is Learn the Sounds of Fire Safety! ™  E.S.C.A.P.E. Inc. president and founder firefighter Michael McLeieer talks to Ken Lanphear on the WKZO AM 590 and FM 106.9 Morning Show about this year's theme and steps you and your family can take to prevent a home fire and stay safe.
Here is a link to the live interview on Monday October 4, 2021 at 6:50 a.m.:
The next stop of the day was in Grand Rapids on eightWest at WOOD TV 8 at the downtown Media Art Center Studio inside the Grand Rapids Art Museum at Rosa Park Circle.
Here is the link to that broadcast:
---
10/04/2021 – WLNS 6 News – Sunday, October 3rd kicks off the start of Fire Prevention Week with experts focusing on reminding people to have working smoke alarms at home. A beeping smoke alarm in the middle of the night might be tempting to pull out the battery to make it stop. But Fire Inspector Michael Roberts with Delta Township Fire Department says don't do it.
"It's still very concerning how many times we have a smoke alarm issue or we have a fire and there are still not working smoke alarms in a home," he said.
He said that people often just forget to install smoke alarms or replace the batteries. Roberts has some advice on where to place your smoke detector.
"…away from the wall, away from the exhaust fans, ductwork, ceiling fans. So that they can detect smoke the quickest, " he said, "we personally like them up in the ceiling".
Delta Township Fire Department recommends changing your smoke detector batteries every six months. A good rule of thumb is when you change your clocks during your daylight savings time you should also change the batteries on your smoke detectors.
But fire prevention week isn't just a reminder to check your smoke detectors, it's also about making sure you're doing your part to keep firefighters safe.
"The number two cause of firefighter fatalities in the United States is vehicle accidents. And so we want to come out and make sure that everybody understands that what we do is dangerous, even when we are driving to emergencies, trying to get to people who are asking for our help," Roberts said.
Fire safety expert Michael McLeieer says distractions like phones or loud music can keep drivers from noticing fire trucks on the road until it's too late.
"Part of the problem today is that our vehicles today are much better insulated than what they ever used to be. And if we have a stereo on, we have the air conditioner on, or what have you, we might not necessarily hear that emergency sirens or see those flashing lights," he said.
Roberts said first responders are more likely to get into a crash on the way to a scene. He hopes drivers remember a simple tip.
"Pull over to the right. Let that emergency traffic go by so that we can keep the community safe and you can help keep us safe," he said.
---
Fire Prevention Week 2021 Contest
Fire Prevention Week 2021 is October 3 – 9 and we have a fun way to celebrate together!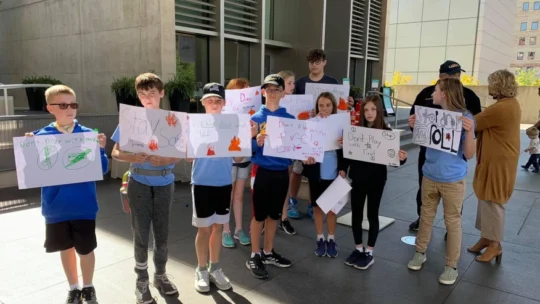 Post a photo or video of your favorite fire safety action or slogan now through October 9th to Jake The Fire Dog's social media pages (Facebook, Twitter or Instagram) and use #MISAFE as the hashtag.  Examples include drawing a slogan (Get Out and Stay Out, Know Two Ways Out of Every Room, Close your bedroom door before you go to sleep) or posting a photo of your family drawing and practicing your home escape plan, going outside to the meeting place…a tree, a neighbor's house, a sidewalk, or your outside safe meeting spot) or creating your own message that will encourage others to take proactive steps to prevent a home fire and stay safe!
Here is a free template to download and draw your home fire escape map!  Home Escape Map WOTV
We will select a few entries and award fun prizes to the winners!
Hurry, the contest ends on October 9th!
---
---
---
---
---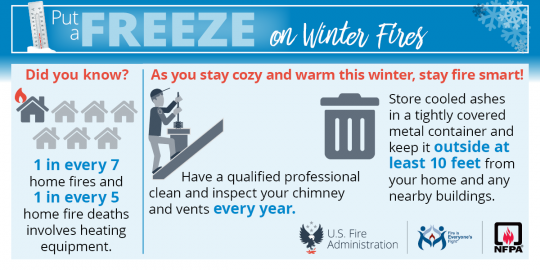 Now that the holidays are wraping up, it's time to take some steps to keep you and your home fire-safe throughout 2021.  Did you know 1 in every 7 home fires and 1 in every 5 home fire deaths involves heating equipment?  Half of all home heating fires occur in December, January and February.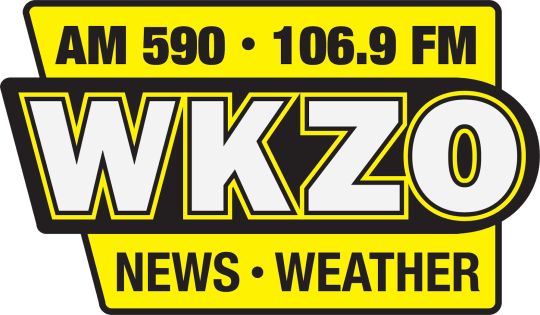 Here is the link to the live radio interview with E.S.C.A.P.E.'s founder Michael McLeieer on December 28th at 7:50 am on WKZO AM 590 and FM 106.9.
After Christmas:
Get rid of your real tree after Christmas or when it is dry.  If the needles drop off, it's time to properly dispose of your tree.  Dried-out trees are a fire danger and should not be left in the home or garage, or placed outside against the home.
Check with your local community to find a tree recycling program.
Bring outdoor electrical lights inside after the holidays to prevent hazards and make them last longer.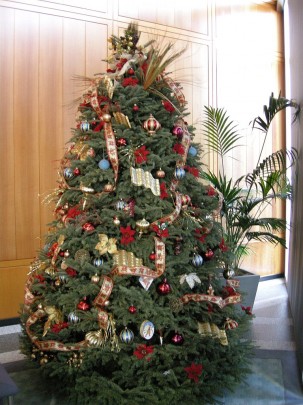 Fireplace Safety:
With temperatures dropping, a roaring fire on a cold night may be great comfort and a real danger.  Before bringing in the logs to fill the fireplace, keep this safety checklist in mind:

Have your chimney inspected and cleaned.  An inspection by a certified chimney sweep will detect any repairs that are needed before you use the fireplace.

In August, Television personality Rachael Rae had a home fire which started from the fireplace.

When your ready to build a fire, burn seasoned wood only.  Dryness of the wood is more important than how hard the wood is.
Burn smaller, hotter fires which produce less smoke than larger fires.
Make sure the fireplace has a sturdy screen to stop sparks from flying into the room.
Make sure the fire is completely out before going to bed or leaving your home.
Don't use your fireplace to burn cardboard boxes, trash or used wrapping paper in your fireplace.  Sparks from the burning paper can start chimney fires.
Remember to keep the flue open until the next day to make sure the fire is completely out.  Always dispose of the ashes in a metal container with a lid, placed outside and at least 10 feet from your home and any nearby buildings.  Ashes can retain heat for several hours and even until the next day.
Close the flue after the fire is out to keep the warmth inside and the cold air outside.
Heating Safety:
As you stay cozy and warm this winter, stay fire smart!  Heating is the second leading cause of home fires!
Plug only 1 heat-producing appliance (like a space heater) into an electrical outlet at a time.
Turn space heaters off when you leave the room or go to bed.
Keep anything that can burn (including kids) at least 3 feet away from any heat source.
Never use your oven or stove to heat your home.
Post-Holiday Entertaining:
Test your smoke alarms and tell guests about your home fire escape plan (2-ways out of every room).  E.S.C.A.P.E. can connect anyone needing new smoke or carbon monoxide alarms with their local fire department.  Call 1-844-978-4400 for more details.
Never block exits (doors and windows) with holiday decorations, luggage from your guests, boxes or other obstacles.
By following these simple tips, we all will contribute to Keeping Michigan S.A.F.E.™
NOTE:  As of December 25th, 121 Michiganders have lost their lives in 100 fires throughout Michigan.  Every county in Southwest Michigan has experienced a fatal fire in the past 2-years.  The majority of deaths occurred in homes without working smoke alarms.
The 2020 fire death data resulted in a 21% increase during the same period in 2019 (Jan 1 – Dec 25).
---
The most wonderful time of the year is also the most likely time of the year for home fires. Home fires during the holiday season often involve space heaters, candles, holiday decorations and Christmas trees. By taking some preventative steps, using common sense, and following some simple rules, most home fires can be prevented during the H.O.L.I.D.A.Y. season and beyond.
Listen to the interview between E.S.C.A.P.E.'s founder Firefighter Michael McLeieer and Morning Show host Ken Lanphear on WKZO AM 590 and FM 106.9 at 7:50 am on December 21, 2020.
Have a home safety escape plan, practice two ways out of every room. One way out could be a door and the second way out could be a window.
Outside – Go outside to your family meeting place when the smoke alarm sounds and during fire or smoke conditions.
Lighters and matches are tools for adults not toys for kids. Make sure you secure them out of the reach of young and curious hands.
Inspect holiday lights and wiring for damage. Replace defective accessories.
Detectors – Both smoke and carbon monoxide detectors make great gifts.
Always turn off a space heater and holiday lights when you go to bed or leave the room.
You can take charge of your holiday safety Where You Live!
'Tis the season to water your Christmas tree daily to keep it from becoming dry. Also use care with candles and electric lights to keep this joyous time of year safe. More than 1 out of every 4 home Christmas tree fires is caused by electrical problems. A heat source too close to the tree causes 1 in every 4 of the fires.
Use flameless candles instead of real candles to prevent a home fire.
Create a 1-foot circle of safety (keeping anything that can burn away) if you decide to use real candles. Always blow out candles when you leave the room or go to bed.
Choose holiday decorations that are labeled flame retardant or not flammable.
Keep your live Christmas tree away from heat sources and room exits.
Place fireplace ashes in a metal container with a lid and place the container outside and away from buildings and other combustibles.
Remember as you deck the halls this season, be fire smart and don't burn them down.
---