Lt. Michael McLeieer, founder and President of E.S.C.A.P.E. Inc. spoke with Jim McKinney today on the WKZO AM 590 & FM 106.9 Morning Show about barbecue grilling and bon fire safety tips.  Remember, the best fire is the fire that never happens!
Here are some safety tips to consider:
Gas Grills:
Check your gas barbecue grill.  Look for leaks and cracks in the hoses from the tank to the base of the grill.

Make sure the connections are tight on both the grill and tank.
Use a soap and water solution on hoses and couplings to check for leaks.  A gas leak will be visible with soapy bubbles.
Never use a grill inside the home or garage.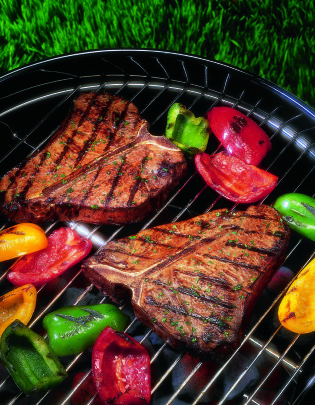 Charcoal Grills:
Clean charcoal grills after winter storage.  Remove any debris which may have accumulated over the winter months.  Too often, small animals such as mice and chipmunks gather leaves and dead grass to make a nest inside the grill.
Never ever ever ever ever spray charcoal fluid at a lit fire.  Never use any other flammable liquid to start a barbecue.
Make sure the hot coals are completely out.  Coals retain heat for a long period of time.  Never place coals in a paperbag or plastic trash can.  These practices may cause a fire which can start the home or shed to catch on fire.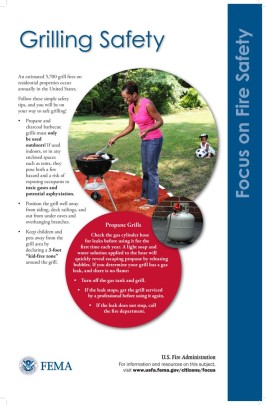 Bon Fire Safety:
Select an area with lots of open space, away from buildings, roadways and wooded areas.
Avoid burning on a windy day.
Never use accelerants to start a bon fire.
Prevent a burn by keeping kids and pets at least 3-feet away from any of those grilling areas, hot foods and other open flames.
Finally, if you need a free smoke alarm or carbon monoxide alarm, contact your local fire department, email escape@wotv4women.com or call toll free 1-844-978-4400.