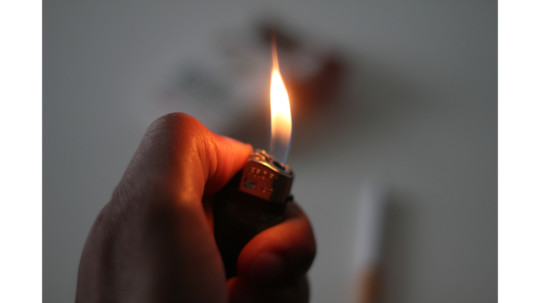 Arson awareness is essential to keeping our communities vibrant and safe.  Arson Awareness Week is May 5-11, 2019 and this year's theme is "Preventing Arson at Construction Sites".
Here is the Arson Awareness Week interview from May 6th on WKZO AM 590 and FM 106.9 between Morning Show Host Ken Lanphear and E.S.C.A.P.E. President and Founder Lt. Michael McLeieer.
Arson affects both residential and commercial structures that are being built.  The fire damage is not only to the structure but also to all of those involved (emergency responders, property owners, and the community).
Although intentional fires are not the largest factor in reported construction site fires, they create a significant negative impact on the local community which not only includes those who live in the area, but also those involved with the project itself because they all become a community member during the time when these large projects are being constructed.
According to the United States Fire Administration, U.S. fire departments respond to an estimated average 3,750 fires in structures under construction each year, 2,560 fires in structures undergoing major renovation, and another 2,130 in structures being demolished.  Fires in these types of structures place members of the fire service in a position of unknowns and uncertain instability and vulnerability.
Fires in structures under construction, on average, were associated with 5 civilian deaths, 51 civilian injuries, and $172 million in direct property damage per year.
Buildings under construction or renovation are at their most vulnerable and weakest condition.  Accumulation of waste, ordinary combustibles, limited access, minimal water supplies and hazardous operations increase the challenge.  Add to this the effects of firefighting operations, increased water weight, weakened metal and support structures, hidden hot spots, and you have a formula for disaster waiting to happen.
Impact on the Community:
Fear in the community – if one building burns down and it was caused by arson will another building be the next target?
Potential exposure issues – are adjacent structures next to the construction site at risk for catching fire?
Vagrants / juveniles – may have access to construction sites and start a fire because they are bored or out of revenge.
Property value – is diminished when arson is a problem in the area.
 Common Causes:
Cooking – appliances left on, oils reaching ignition temperature, or combustibles nearby (workers cooking on site during lunch)
Heating – Propane/gas/kerosene heaters used inside or on the job site.
Work Equipment – Torches, grinders, or cutters causing sparks.
Smoking – Cigarette embers and nearby thermally thin combustibles.  The National Fire Protection Association estimates at least 5% of construction site fires are caused by carelessly discarded smoking materials.
Incendiary Motives – Profit, revenge, vandalism or shelter for warmth.
 Awareness is key.  Everyone can help to prevent arson at construction sites.
Contractors:
Store solvents, fuels and tools in a locked storage container or remove them from the job site when you are not using them.
Request additional patrols or drive-bys from your local law enforcement.
Remove trash and debris from the job site.
Try not to store excess materials on the job site.
Secure doors and windows on structures when crews are not actively working on the property.
 Community:
Awareness is essential. Become familiar with activities in your neighborhood.
Report odd or suspicious activities to your local law enforcement.
For more information: The National Association of State Fire Marshals offers free construction fire safety online training courses:
Building Inspector Fire Safety Course.
Overview for Safety Managers and Owners.
Construction Workers Fire Safety Course.
Visit www.constructionfiresafety.training/ to enroll.
For more information on Arson Awareness Week 2019 visit www.usfa.fema.gov/aaw.  Fire Is Everyone's Fight ®