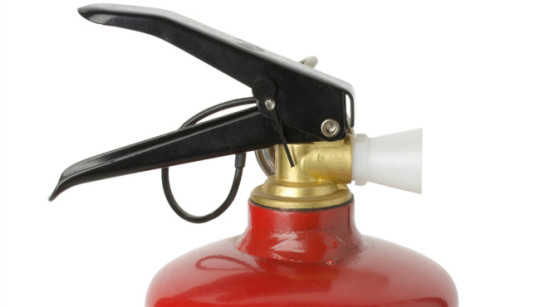 State Fire Marshal Richard Miller urges extreme caution as deadly home fires are on the rise in Michigan this winter. These fires are often due to careless smoking, unattended candles, space heaters, wood stoves and fireplaces, or faulty electrical wiring.
"Just two weeks into 2015, and we're already seeing an increase in the number of home fires and related fatalities," said Miller. "We're especially seeing more fires in modular or mobile homes and apartments, injuring or taking the lives of children and the elderly, as residents look to alternative sources of heat to try and keep warm."
Miller said to keep anything that can burn at least three feet away from any type of heat source or equipment such as a fireplace, wood burning stove or portable space heater.
"All of these methods of heating may be acceptable, but are major contributing factors in residential fires," said Miller. "Simple precautions can prevent deadly consequences."
Whether living in a single family dwelling, apartment, or mobile home, make sure it is well-equipped with multiple, working smoke alarms in sleeping and living areas; interconnect them so when one alarm sounds, they all sound. Test smoke alarms at least once a month and replace batteries at least once a year. Never remove or disable alarms. Make sure the kids and elderly in your home know the sound of the alarm.
Have a home fire escape plan that the entire family has practiced that includes two, easy ways out of every room and an outside meeting place. Make sure you can open and get out of windows and doors.
Have a licensed electrician inspect the electrical system to be sure it is safe and meets the applicable Michigan Electrical Code requirements. Have the furnace inspected to ensure controls and emergency shutoffs are working properly.
Other fire safety tips include:
Never use a range or oven to heat your home. Along with being a potential fire hazard, it can be a source of potentially toxic fumes.
If buying a space heater, make sure it has an automatic shut-off switch. Never use it in the bathroom or other areas where it may come in contact with water. Keep the kids and pets a safe distance away and turn it off when leaving a room or going to bed.
Have smokers smoke outside the home.
Make sure the fireplace has a sturdy screen to stop sparks from flying into the room. Ashes should be cool before putting them in a metal container.
Never leave candles burning in an unoccupied room.
In the event of a power outage, portable generators should only be used outside and away from buildings, to avoid carbon monoxide poisoning.
Clear snow away from all exterior doors so you can get out fast in the event of an emergency.
Clear away snow from fire hydrants so they are clearly visible.
According to Miller, the peak time for home fire fatalities is between 10 p.m. and 6 a.m. when most families are sleeping.
"When a fire occurs, get out quick and stay out. Escape first, closing doors behind you if possible. Quickly gather at your meeting place and then notify the fire department by calling 9-1-1 from a safe location," said Miller. "Your firefighters are specially trained and equipped to rescue your family and pets, as well as to protect your possessions. Help your firefighters by remaining together outside the home and directing them to endangered family."
For more information on fire safety during the winter months, visit the following websites:
E.S.C.A.P.E. Fire and Safety
The United States Fire Administration
The National Fire Protection Association