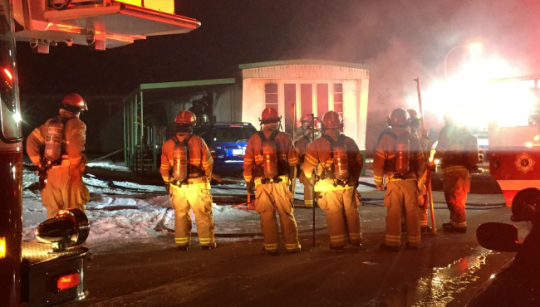 Michigan and Alabama lead the nation in deadly home fires, according to new data from the U.S Fire Administration.
Between Jan. 1 and Feb. 1, 19 Michigan residents lost their lives in house fires. Three of those deaths happened in West Michigan, including a 57-year-old woman who died in a house fire in Wyoming Saturday, a 77-year-old woman who died in a Muskegon house fireon Jan. 11, and a 9-year-old girl killed in a mobile home fire in Emmett Township on Jan. 10.
However, the number of West Michigan home fire deaths is down 40 percent from last year, according to ESCAPE.
Fire departments have recorded at least a dozen instances where West Michigan residents have escaped a burning home because of a smoke alarm installed as part of WOTV 4 Women's Operation Save A Life campaign.
>>LIST: West Michigan smoke detector installation programs
In 2015, a record 103 people lost their lives in Michigan house fires.