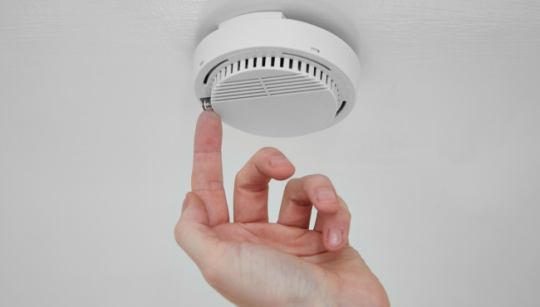 GRAND RAPIDS, Mich. (WOTV) – The City of Grand Rapids Fire Department wants to make sure you're safe in your home!  Carly Munoz, WOTV 4 Women crew member, recently took the time to schedule an appointment to have them come and install free smoke detectors in her Grand Rapids home.  It was such an awesome experience for her and her kids!   Her kids were delighted to see a big red fire engine pull up next to their driveway and to have several firefighters come inside their home.
The firefighters were professional, fun and great with the kids.  Munoz said, "I know what you're thinking. Firefighters are coming inside my home?  EEK!  I'd have to clean up and what if they see something that maybe we're doing wrong or is installed wrong… then what?"  It wasn't like that at all.  They were coming in with the sole intent to keep her family safe.  They talked with the kids, they determined where they alarms needed to be placed and asked for the family's input on installation locations and options.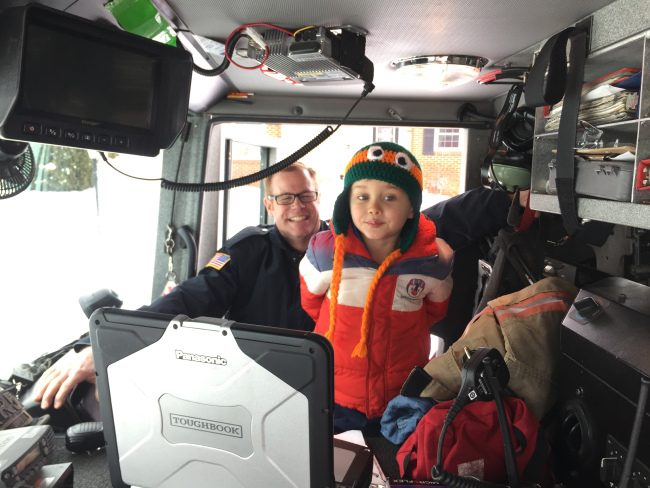 They didn't care about stepping over the kids toys, or the major pileup of clutter in my furnace room.  They did run through some tips and safety pointers with Carly at the end, which she appreciated.  Quick little bits of information that are good for homeowners to know to prevent a fire.  They told her to make sure to consistently clean her lint trap on her dryer, to maybe push that "clutter pile" back away from the furnace so nothing catches fire, and to make sure the grill is away from the garage when her family barbecues so nothing goes up in flames other than the steaks.  She actually found it really helpful!
They didn't charge her or expect anything in return.  They even let the kids come out to the fire truck for a tour and pics when they were done!  Bonus!
REQUIREMENTS:
Reside within the City of Grand Rapids
Be a home owner, residing within the dwelling.
Rentals do not qualify at this time.
Homeowners can ensure their safety by scheduling an appointment. Contact us at 311
Not a GR resident? Call to set up an appointment within your area through Operation Save A Life: 1.844.978.4400